To get to the Pulau Ketam, you'll need to take a boat from Port Klang. Seach for "Terminal Penumpang South Port" if you're using WAZE application.

They are two types of boat reaching Pulau Ketam, the ferry (air conditioned) and speed boat (non-air conditioned). The schedule above is for the ferry where it comes every 45 minutes. For speed boat, it'll depart when the boat is full.

The speed boat charges RM10 per adult & RM5 per children, around 30 minutes journey. If you don't mind squeezing with others and sitting next to a stranger, i'll recommend to take the speed boat so that you can enjoy the sea breeze.

The ferry charges RM7 per adult & RM4 per children, around 45 minutes journey. It's fully covered with windows and has a fixed seating (4 seats in a row separate by 2-2). It can bring in more passengers at one time and there's also luggage racks built in.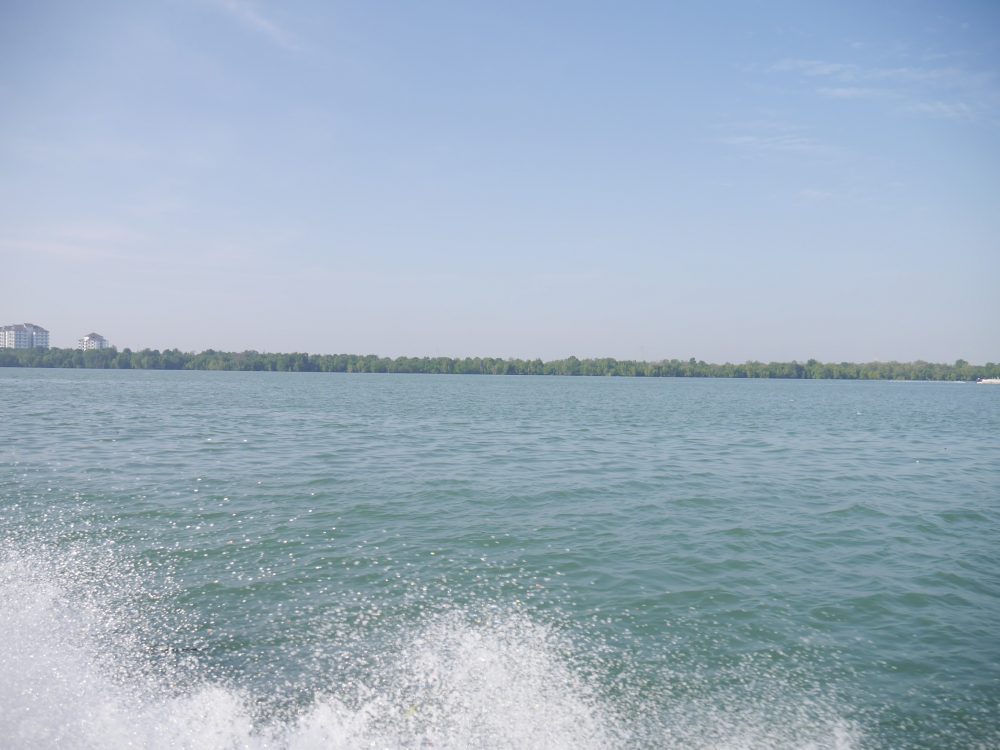 Here we are! Landing on the jetty of Pulau Ketam.

Bicycles and electric motorcycles are the only transportation in the village.

Stalls selling local specialties.

Morning market where you can find lots of food here.

Fried oyster and clam omelette.

The famous "Pulau Ketam nasi lemak". It's just a simple dish made from rice, boiled egg, anchovies, little shrimps and dried fried sambal like-chilli.

Chinese temple at the center of the village.

Inside a mini rabbit farm, it's free entrance and the rabbits are all let free.

For lunch, we stopped by at a housing's food stall nearby the school to have curry noodles & cendol.

The only bank in Pulau Ketam, the Maybank.

My nephew was holding my sister's hand tightly because he was so afraid of the bridge.

A landscape photo of us.

Spot the mini crabs!